Physical Therapy
---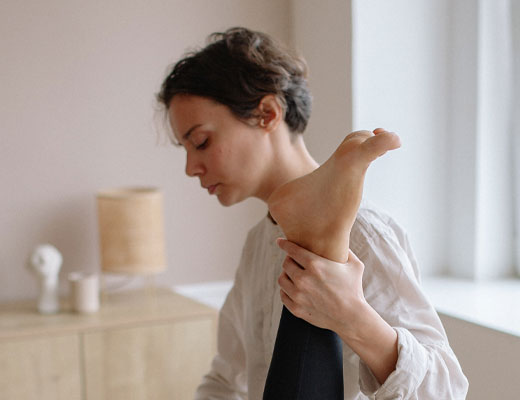 Orthopedic injuries are disorders or conditions affecting the musculoskeletal system, including bones, joints, muscles, ligaments, and tendons. Orthopedic injuries are common among athletes. They may result from a single traumatic event or repetitive stress on the joints and bones.
Physical Therapy by Phoenix Rehabilitations in Wichita focuses on accurate diagnosis, timely treatment, and efficient management of patients with orthopedic conditions. We aim to help you get back to the activities you love as quickly and safely as possible.
Who Needs Physical Therapy?
Women and men (of all ages) can use physical therapy to treat their orthopedic injuries. Anyone who has an orthopedic injury or condition can benefit from physical therapy. Physical Therapy by Phoenix in Wichita can treat acute injuries, such as a sprained ankle, and chronic conditions, such as arthritis.
Our Orthopedic Specialists Treat an Extensive Range of Orthopedic Conditions
Some of the most common orthopedic injuries we treat include:
Achilles tendonitis
Ankle sprains
Arthritis
Back pain
Bursitis
Carpal tunnel syndrome
Elbow injuries
Fractures
Groin strains
Hamstring strains
Hip pain
Knee injuries
Ligament tears
Muscle strains
Rotator cuff injuries
Shoulder impingement syndrome
Why Should You Choose Physical Therapy?
Orthopedic physical therapy is an evidence-based approach to treating orthopedic injuries. It is a non-surgical, drug-free option that provides the following benefits.
Relief from pain and swelling.
Improved range of motion.
Increased strength and flexibility
Improved balance and coordination
Faster return to normal activities
It focuses on each patient's individualized needs and uses various techniques and modalities to speed up healing.
At Wichita's Physical Therapy by Phoenix, We Provide These Orthopedic Services:
Therapy for Orthopedic injuries in Wichita may include one or more of the below treatments:
Manual Therapy: Manual therapy is a hands-on approach that uses specialized techniques to relieve pain, increase range of motion, and improve function.
Exercise Therapy: Exercise is an integral part of the healing process. It helps to stretch and strengthen the muscles and tissues around the joints.
Soft Tissue Mobilization: Soft tissue mobilization uses pressure and movement to release muscle and connective tissue restrictions.
Pain Modulation Techniques: Pain modulation techniques help the body release endorphins, natural pain relievers.
Muscle Energy Techniques: Muscle energy techniques use the patient's muscles to help improve the range of motion.
Electrotherapy: Electrotherapy uses electrical stimulation to reduce pain and promote healing.
Balance and Gait Training: Balance training helps to improve balance and coordination. Gait training helps to improve the way you walk and helps you return to your normal activities.